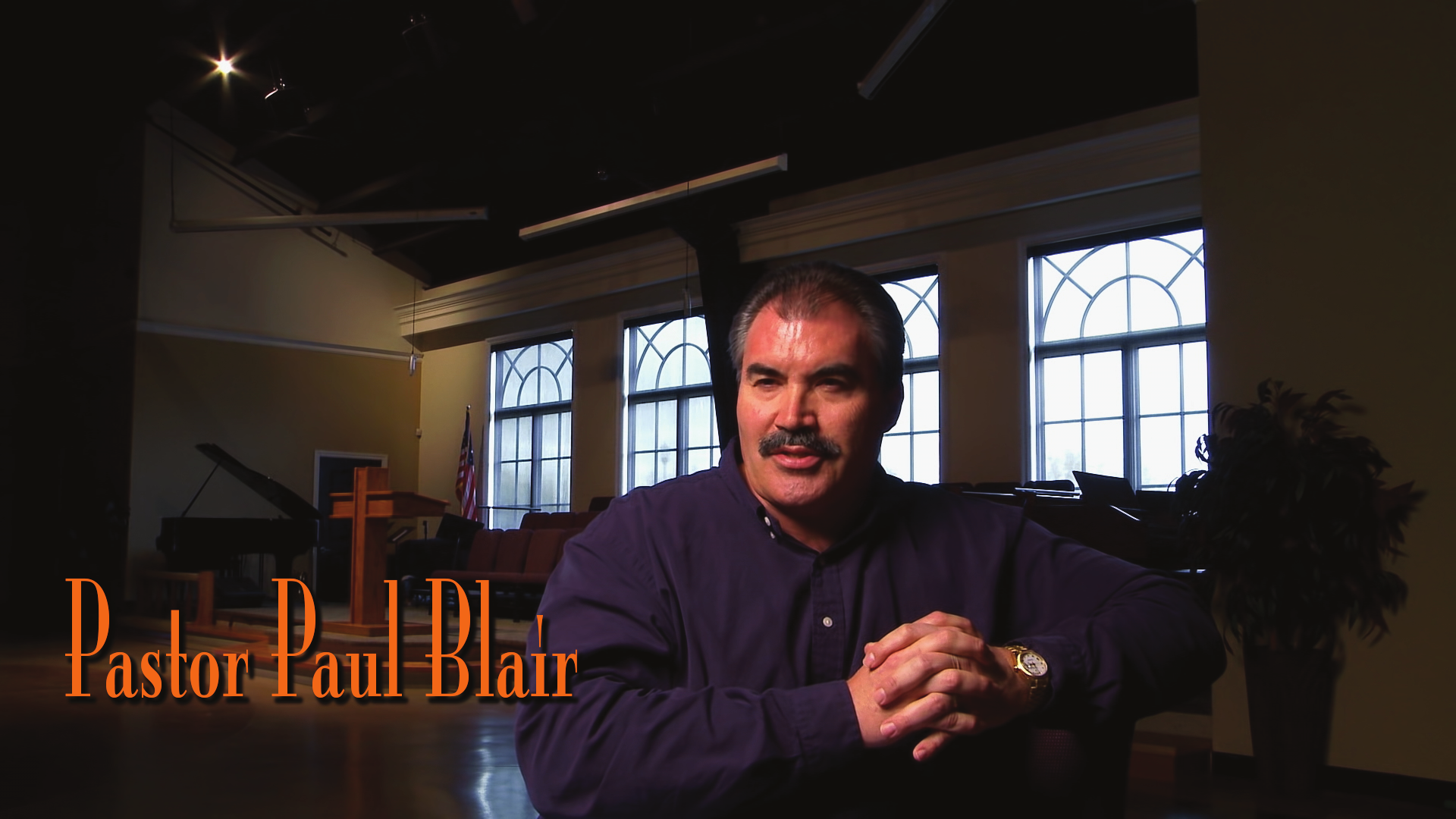 Biography
Paul Blair was raised in Edmond, Oklahoma, and was a three year starter at offensive tackle for Oklahoma State University blocking for future Hall of Famer, Thurman Thomas. After college, he was drafted by the Chicago Bears in 1986 and was one of only three rookies to make the team of the defending World Champion Bears. He spent five years in the NFL, retiring after the 1990 season due to a fourth and final knee surgery.
At the age of 26, he made absolutely sure of his eternal salvation, and committed his life to Jesus Christ. At the age of 37, he was called into full time ministry. His passion is for the salvation of souls and also for the restoration of Godly morality and decency in America.
As President of Reclaiming America for Christ, this Patriot Pastor's desire is to reacquaint other pastors with their God called mission to be Watchmen on the Wall, to proclaim the truth of Jesus Christ, to boldly stand against the spread of corruption in our society, and to walk in the footsteps of the Colonial pastors who preached "Liberty from tyranny" whether that tyrant be the devil himself or a tyrannical form of government. In 2008, Pastor Blair was one of the original 33 pastors that worked with the Alliance Defense Fund on "Pulpit Freedom Sunday" challenging the constitutionality of the 1954 Johnson Amendment. The number of pastors participating has increased every year since with over 1600 participating in 2012. Following the 2012 Pulpit Freedom Sunday, the IRS admitted that churches are tax exempt anyway and do not require approval or a letter of exemption from the IRS.
Since 2001, Paul Blair has served as Senior Pastor of Fairview Baptist Church in Edmond, Oklahoma. In 2007, Pastor Blair was awarded an honorary Doctorate of Divinity from Oklahoma Baptist College. In 2008, Pastor Blair was named Pastor of the Year for the State of Oklahoma by the Bott Radio Network. In 2011, Pastor Blair was named National Pastor of the Year by Vision America at the Westin Galleria in Houston. In 2013, Pastor Blair received the James Caldwell Award from the Oklahoma Second Amendment Association. Pastor Blair has been a featured guest on the Glenn Beck Television Show, AFA Radio, the Mike Gallagher Radio Show, Focus on the Family Radio, The Rest of the Story with Dick Bott, Washington Watch with Tony Perkins and Faith 2 Action with Janet Porter. Pastor Blair and Fairview Baptist Church's radio ministry, Exploring the Word, airs weekdays on Bott Radio across the state of Oklahoma. Pastor Blair is also a special weekly guest on the Rick Roberts Show (KTOK-News/Talk 1000) to offer commentary about politics, Christianity and Islam.