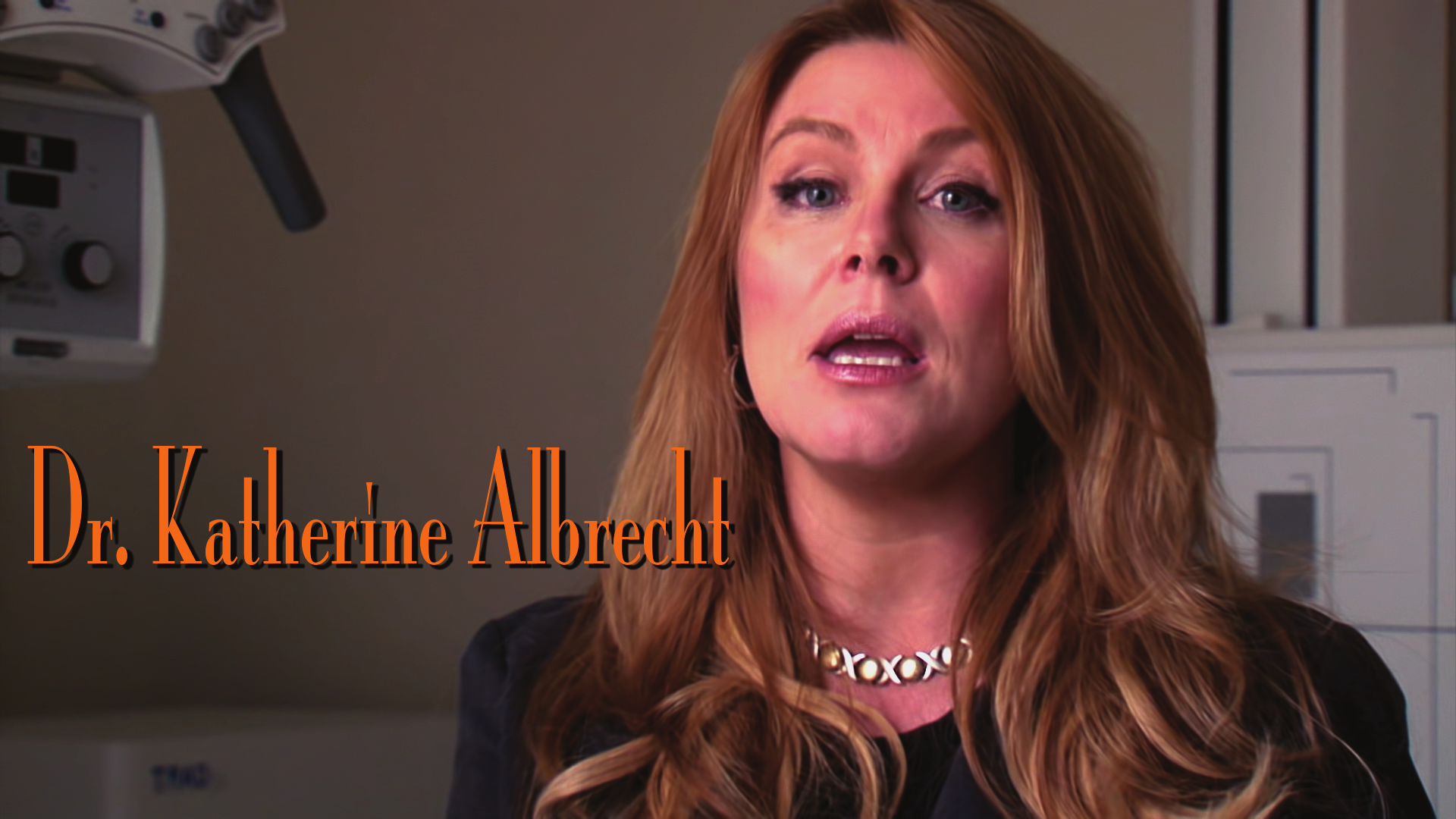 Biography
"Katherine Albrecht…is the best example of someone whose passion for privacy has shaped her life."…San Francisco Chronicle
She remains…
A popular media commentator whose views have been featured in over 2,000 radio, television, and print news stories.
A dynamic radio personality who has hosted the daily syndicated radio show, "Uncovering the Truth with Katherine Albrecht" since early 2007. Her unique brand of knowledge, eloquence and irreverence, coupled with a passion for truth and freedom, have earned her a devoted listener following.
Author or Co-Author of six books and videos, including the award-winning bestseller "Spychips: How major corporations and government plan to track your every move with RFID" and "The Spychips Threat: Why Christians should resist RFID and electronic surveillance."
A sought-after public speaker and privacy expert. Katherine has been invited to address the Federal Trade Commission, The Federal Reserve Bank, The European Commission, the Royal Society of London, The International Conference of Data Protection and Privacy Commissioners, The International Civil Liberties Monitoring Group, The Privacy Commissioner of Canada, and the state legislatures of California, Washington, Arizona, New Hampshire, Massachusetts, Delaware, and Michigan, to name just a few. In 2006 Katherine was appointed by NH Governor John Lynch to serve as an expert member of that state's two-year RFID Study Commission.
Katherine holds a Doctorate in Education (Ed.D.) in Human Development and Psychology from the Harvard Graduate School of Education. Her research focused on Consumer Education and Privacy issues.