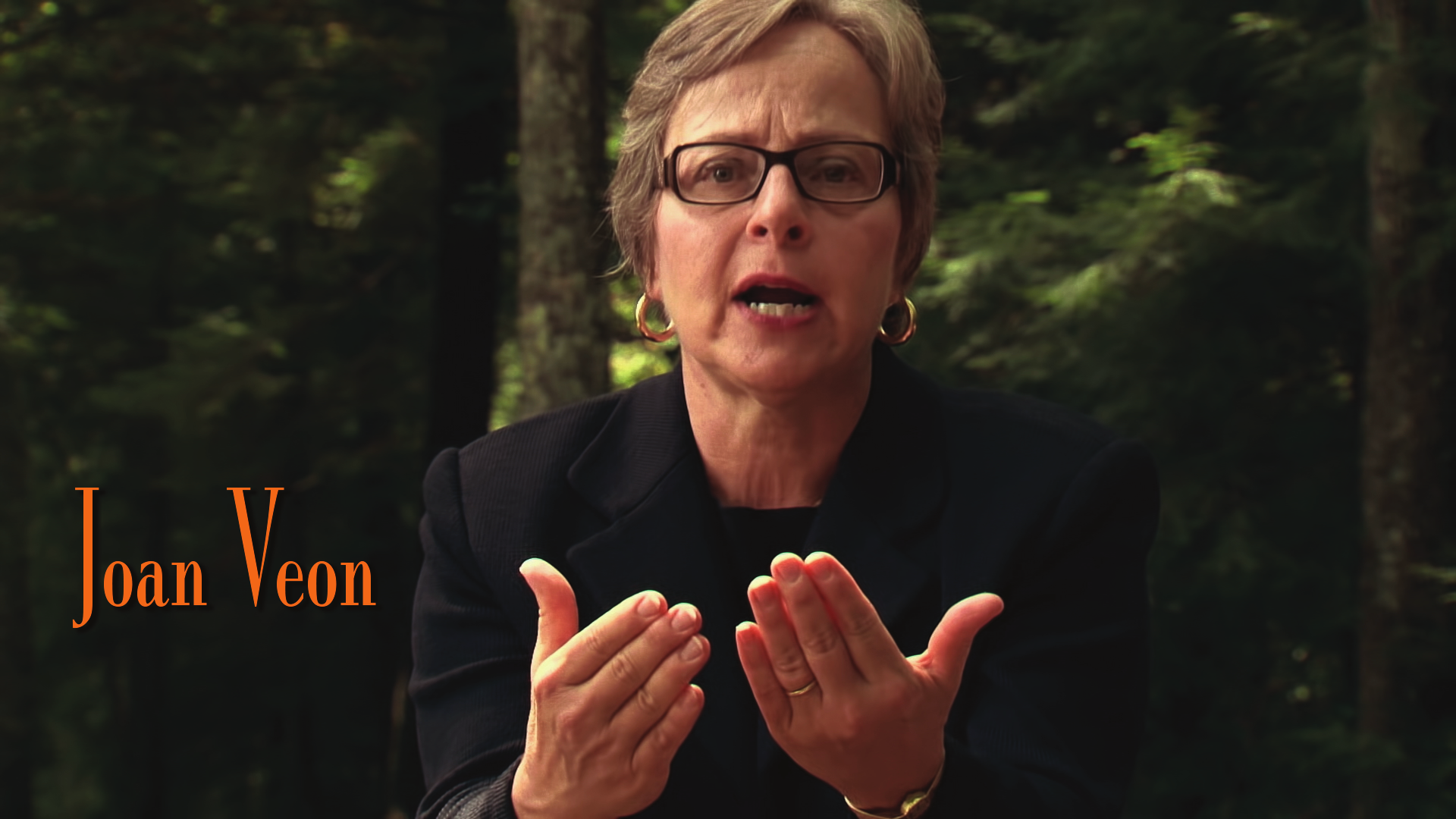 Biography
Immitate those now gone, who with utmost intensity protected liberty.
1949 – 2010
In the early nineties, as a result of attending the United Nations Conference on Population and Development in Cairo, Egypt, Joan Veon received her "wake up call", finding there was more going on at the global level than most Americans knew, understood, or were being told.
In her determination to understand what that really means for Americans, Joan covered over 103 UN and UN-related conferences since Cairo which include the economic, political, environmental, military, peace-keeping, legal, trade and financial. They include, Group of Seven Finance Ministers Meetings, Group of Eight Foreign Ministers meetings, the International Organization for Security Commissions (IOSCO), the Rio Plus Five ( follow-up to the Earth Summit ), World Economic Forum meetings, Free Trade Areas of the Americas meetings, Bank for International Settlements meetings, Gorbachev State of the World Forums, various conferences at the United Nations, the International Criminal Court, Al Gore's First Global Conference on Re-inventing Government, World Trade Organization meetings and others.
Joan was credentialed through USA Radio Network in Dallas, Texas and appeared as a result guest on the Michael Reagan Show, the Derry Brownfield Show, Point of View, Radio Liberty, Jeff Rense, Southwest Radio Church, The Power Hour and others. She asked questions and interviewed Presidents and Prime Ministers, key United Nations/IMF/World Bank officials, Bank for International Settlement officials, Bank of England officials, high officials throughout the Clinton and Bush Administrations, multinational/transnational CEOs, and many others to understand the global agenda and how it relates to you and I living on the local level.
Joan wrote two books, Charles The Sustainable Prince, which is in its fifth printing and discusses her belief that when the U.S. Senate signed the U.N. Charter in 1945 was when American officially entered world government and reverted back under British rule. This book documents the role of the British royal family as a formidable power working BEHIND the scenes of the UN and the role of Prince Charles with that of sustainable development and public-private partnerships.
Her second book, the United Nations' Global Straitjacket is over 400 pages and is a "handbook on world government." In it she explained the political structure of the United Nations, she discussed the coming global stock exchange, the International Criminal Court and gave a call to "stand in the Gap."
FROM THE DIRECTOR:
We mourn her passing. It was a joy to work with Joan and I know she died as she lived, in search of truth, yet, never did she turn from her passion…Godly American liberty and American sovereignty. She is missed.